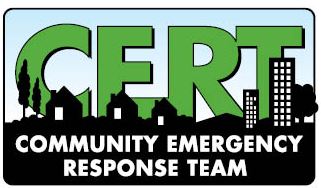 The Providence Emergency Management Agency will be hosting a Community Emergency Response Team (CERT) class at the Providence EMA Training Facility.
Who can take the Class?
The class in open to the public (must be 18 years of age).
This is a great opportunity for community groups, neighborhood associations, faith-based organizations and businesses to form a team and learn more about disaster preparedness and helping your community out in a time of need.
Where?
Providence Emergency Management Agency, 591 Charles Street,Providence, Rhode Island
The Mission of the CERT Program is to educate community members about disaster preparedness for hazards that may impact their area and train them in basic disaster response skills including but not limited to; fire safety, light search and rescue, first aid, disaster medical operations, team organization and leadership.
Training Dates & Topics
Tuesday April 4

6:00PM-8:30PM

Disaster Preparedness & Fire Safety
Saturday April 8

8:30AM-12:30PM

Disaster Medical Part 1 & Part 2
Saturday April 22

8:30AM-12:30PM

Search & Rescue / CERT Organization
Tuesday April 25

6:00PM-8:30PM

Disaster Psychology &

Terrorism and CERT

Saturday June 10

08:30PM -12:30PM

Final /Disaster Simulation Drill
The last day of CERT Class consist of a disaster simulation. CERT students will put their learning into a practical environment.
---
To sign up Click Here or contact
Patrick Fitzgerald – Preparedness Coordinator
401-680-8096
pfitzgerald@providenceri.gov
Sign Up for the CERT class