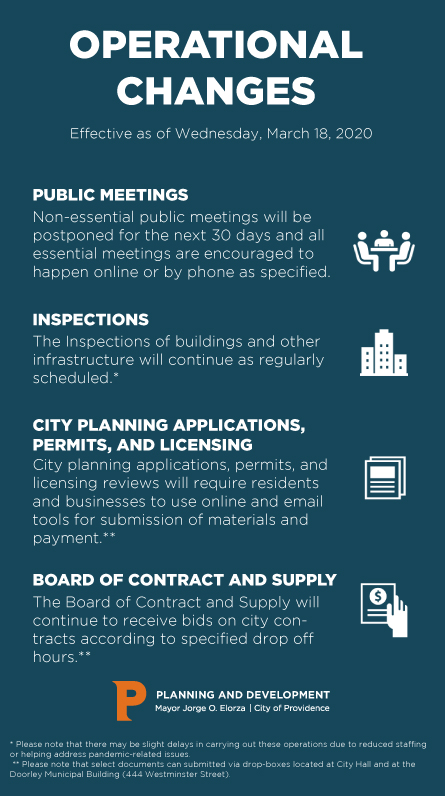 We thank you for your continued cooperation as the City updates its policies in response to the current public health crisis. Although all public facilities and City buildings are closed to the public, the Mayor announced a series of temporary operational changes that will help minimize disruption to the delivery of essential city services. Effective as of 12:01AM, Wednesday, March 18, 2020, these changes will be standard for our community until further notice.
Below please note the following temporary operational changes for the Departments of Planning + Development and Inspections + Standards:
For a full list of operational changes, please pvdcovid19.com.
* Please note that there may be slight delays in carrying out these operations due to reduced staffing or helping address pandemic-related issues.
** Please note that select documents can submitted via drop-boxes located at City Hall and at the Doorley Municipal Building (444 Westminster Street).