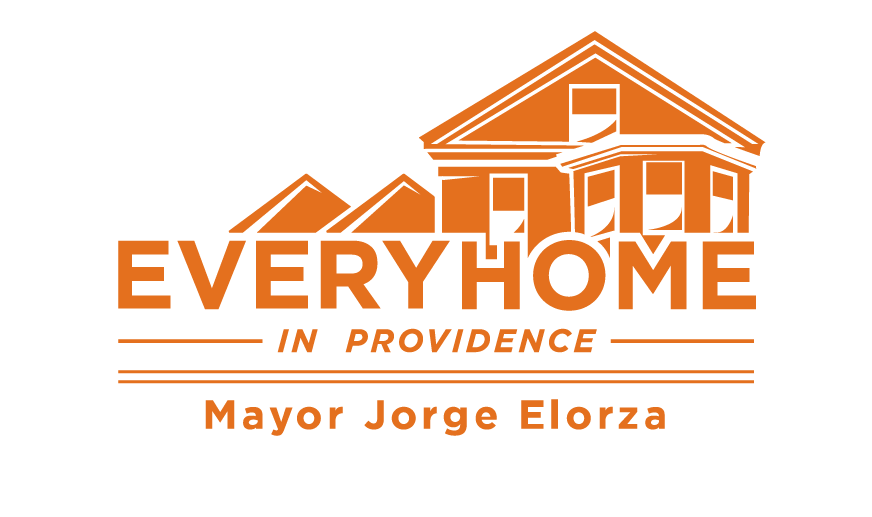 In 2015, Mayor Jorge Elorza created the EveryHome program in an effort to revitalize and fill every vacant and abandoned home in the City of Providence. Since its inception, the City is using a suite of tools to bring the City's vacant and abandoned residential properties back into productive use.  As the suite of tools evolves to best fit resident's needs, EveryHome works to protect, restore and renew Providence's neighborhoods.
EveryHome protects properties that are on the brink of becoming vacant by supporting residents who need it most.
By using two of the financial assistance tools to help homeowners who need to make critical improvements.
Through enhanced prosecution practices to prevent many pre-foreclosure properties from falling into vacancy and eventual disrepair.
EveryHome supports pathways to restore abandoned homes and properties.
The Special Redevelopment Plan allows the Providence Redevelopment Agency to acquire underutilized properties, pair them with local developers and bring them back to productive use.
By improving the policies of Housing Court and Inspections and Standards, all interested parties are noticed and held accountable for properties in disrepair.
When neither the property owners nor banks take responsibility for a nuisance property, a judge will appoint a receiver to ensure the property is rehabilitated.
Strategic investments of federal funds are being made to rehabilitate, demolish and/or redevelop vacant and abandoned properties to support viable redevelopment.
EveryHome works to renew abandoned and vacant properties, increasing the quality of life and building thriving neighborhoods citywide.
Cultivating creative ways to activate previously abandoned or vacant properties to support surrounding communities.
Using Down Payment and Closing Cost Assistance to issue deferred-payment loans to homebuyers in Providence.
Transforming abandoned properties into garden or greenspace as a form of thoughtful place making and public space curation.
EveryHome Heat Map
EveryHome Tools
EveryHome Successes
EveryHome FAQ