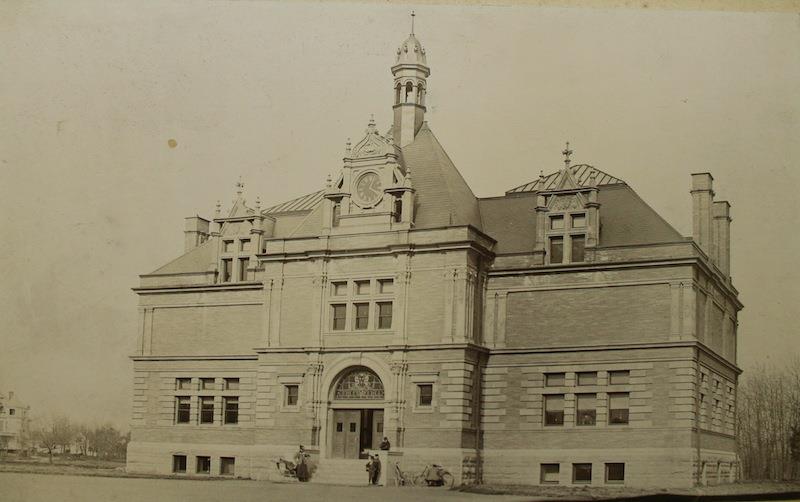 Saturday, November 18, 2017
The Museum of Natural History has been an engaging resource and learning experience for New England families since 1896. Celebrate 121 years of the Museum as The People's University…and help to forge its future! Museum and planetarium admissions are free for Providence Residents and visitors bringing a canned good to donate to the RI Community Food Bank.
Community Day kicks off our annual food drive! From November 18 through December 30, 2017 visitors bringing a canned good receives free museum admission and a raffle entry for an Explore Roger Williams Park gift basket.
2:00pm: NEW! From Earth to the Universe Full Dome Planetarium Show 
Cost: $3.00, includes museum admission. Children under age 4 are not permitted.
Learn about the journey of celestial discovery, from the theories of the ancient Greek astronomers to today's grandest telescopes, in this new full dome planetarium show. Revel in the splendor of the worlds of the solar system and our Sun. From Earth to the Universe takes you to the colorful birthplaces of stars, and still further out beyond the Milky Way Galaxy to the unimaginable immensity of a myriad galaxies.
1:00pm and 3:00pm: Museum Vault Tour
Cost: $5.00, includes museum admission/does not include planetarium admission. Children under age 4 are not permitted.
Come join us for a tour of the Museum's collection storage vaults! If you are tantalized by what you have seen on exhibit, come visit the 99% you have not seen.
Two new exhibits opening!
African Rhythms: Selections from the Heath Collection
New exhibit opens on Saturday, November 18, 2017
Discover the African collection in this new exhibit showcasing the broad spectrum of artifacts such as jewelry, wooden and metal figural sculpture, masks, musical instruments and tools crafted by people across Africa. The African collection was donated by Dr. Dwight B. Heath, Brown University Professor Emeritus of Anthropology, and his wife and colleague, Anna Cooper Heath.
Special thanks to Museum Docents and Exhibit Curators: William LaCivita, Michael McGinity and Richard Siembab
Habitable Worlds? Searching for Life in our Solar System and Beyond
New exhibit opens on Saturday, November 18, 2017

Does life exist anywhere else in our Solar System or galaxy? Discover some of the extreme places where life lives on Earth, explore other places where life might exist in our Solar System and study the planets being discovered around other stars. Could one of the newly discovered exoplanets be habitable?
Exhibit contributors and sponsors: Brown/NASA Northeast Planetary Data Center and the NASA/RI Space Grant Consortium. Special thanks to Michael Lye, NASA Coordinator & Adjunct Faculty/Senior Critic, and his spring 2016 Design for Extreme Environments students at Rhode Island School of Design for the Mars Ascent Vehicle full-scale, mock-up exhibited; and Dillon Connelly, Joshua Frechette and Eric Firth for their contributions to creating the multimedia displays.
---
When is the museum open?
The museum is open every day from 10:00am to 4:00pm, with last admission at 3:30pm. The museum is closed 10:00am to 1:00pm the first Monday of every month, October through March, for our monthly Homeschool Adventures program. Please note: No food or drink are permitted in the museum and planetarium, this includes the museum's lobby and entryway.
When is the planetarium open?
Located in the Museum of Natural History, the planetarium is a dome theatre which is only open during showtimes. Public planetarium shows are offered at 2pm every Saturday and Sunday, during RI February and April school vacation weeks and daily in July and August. Please check our calendar of events for other public planetarium show offerings. Early arrival is suggested as tickets are sold first-come, first-served. People are not permitted to enter the planetarium once the show has begun. Please note: There are no planetarium shows when the museum is closed.
What are the admission fees?
Museum admission is $2 per person. Children under age 4 are free. Some special programs have a separate admission.
Planetarium admission (includes museum admission) is $3 per person. Children under age 4 are not permitted in the planetarium.
Museum's Homepage