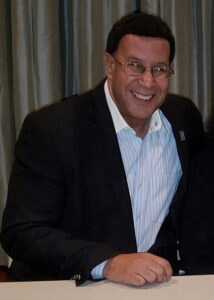 Keith Stokes
Keith Stokes is responsible for leading the City's comprehensive business support and development programs and work with departments that contribute to the City's business growth and retention efforts, such as the City's Minority and Women-Owned Business (M/WBE) efforts and Office of Economic Opportunity. The position has an emphasis on coordinating consensus among business, government and community stakeholders to identify specific and actionable business development and COVID-19 recovery priorities, including recovery issues, programs, services, and plans.
Stokes is a graduate of Cornell University with a BS in Public Policy and an MA in Policy from the University of Chicago. He most recently served for nine years as an Economic Planning and Planning Consultant with Mayforth Group where he led and managed a dynamic business function that served institutions with strategic economic planning, government relations, development, grant writing, and implementation services.
Previously, he was appointed Executive Director of the Rhode Island Economic Development Center and has served as the Executive Director of the Newport Chamber of Commerce. Stokes is a leading voice in Black heritage where he has received many local, state and national awards of recognition and is a frequent public lecturer on the topic.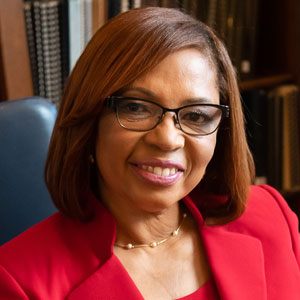 Grace Diaz
Representative Grace Diaz is the MBE/WBE Outreach Director for the Office of Economic Opportunity at the City of Providence. Diaz has represented the people of District 11 in Providence since first being elected in November 2004. She was named the Democratic Caucus Chair in January 2015, which makes her a member of the House Leadership Team. She is a member of both the House Committee on Finance and the House Committee on Rules. She is the chairwoman of the Legislative Commission on Child Care in Rhode Island.
Representative Diaz holds bachelor's and master's degrees from Springfield College, which she earned in 2008 and 2010. A native of the Dominican Republic, she graduated from Los Angeles Custodios High School in 1977.
Representative Diaz is also a member of the National Association of Latino Elected Officials (NALEO), Women in Government, National Hispanic State Legislators and the Rhode Island Black and Latino Caucus.
Rep. Diaz has five children: Maria, Gisselle, Ruben, Felix and Cristian, and six grandchildren: Nehemiah, Kariana, Xavier, Anelle, Zoe and Amaih Gracemarie.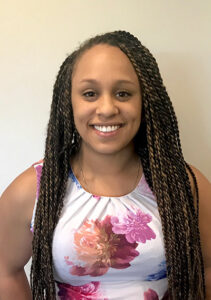 Dana Gillson
Dana Gillson (she/her/hers) serves as the Confidential Assistant to the Director of Business and Development, Keith Stokes. Born and raised in Cranston, Rhode Island, Dana is passionate about community development and urban planning in her home state.
Dana received her master's in City and Regional Planning at the University of Oklahoma with a focus in physical planning and historic preservation. She is also a graduate of Mount Holyoke College where she received a Bachelor of Arts in Geology with a focus in Environmental Science.
Kadeem Leslie
Kadeem currently serves as the Deputy Director of Economic Opportunity. He is primarily charged with leading youth employment efforts within the City of Providence. Kadeem has worked to help create a multitude of jobs, internships and work readiness programs for underserved youth ages 14-24 within the City through both internal and grant awarded funding sources. Kadeem earned a Bachelor of Arts degree in Communication Studies, from the University of Rhode Island.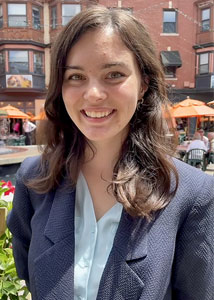 Jessie Ernster
Jessie Ernster serves as the Small Business Coordinator. As an advocate for the local cornerstones of Providence business, she is dedicated to lifting up small business voices, cultivating accessible community connections, and ensuring Providence's small businesses are provided with the tools and resources for capacity-driven equitable development and growth.
Jessie earned her Bachelor's of Arts in Urban Studies and Bachelor's of Science in Business for Marketing from the University of Minnesota. Prior to joining the City, Jessie was involved in community engagement as an intern for the City of Brainerd and as the Marketing Assistant for the Lakes Area United Way.