Community Relations Bureau
The Community Relations Bureau (CRB) works to foster, enhance, and maintain the relationships between the police and the citizens of Providence. Created in 2017, the mission of the CRB is to develop, recommend and strengthen policies, as well as create and implement programs that allow us to continue to expand our community policing efforts.
---
Community Policing
---
Community policing is often a misunderstood concept. Community policing is not a program. Community policing is a value system that infuses all aspects of the work of a police department. The Community Relations Bureau assists in ensuring that the foundation of the three pillars of community policing of partnership, prevention, and problem-solving are implemented in its crime-reduction strategies.
Crime reduction strategies must be focused on the twin pillars of prevention and partnership with the community. Investments in children, families and neighborhoods impact crime and violence, and community partnerships are essential to doing this work and are critical to continuing to build up trust between our officers and the residents they serve.
Officers play vital roles in the community by patrolling from neighborhood substations, attending community meetings, serving on neighborhood boards and committees, and creating and implementing police-led initiatives. Working with the community has helped to increase trust, respect, transparency, and creative approaches to solving difficult neighborhood problems.
Compliments Complaints Community Resources CRB  Programs Districts Partnerships  Crime Prevention Cops with Hearts Events Autism Home Safe Alert Program Request an Office Attend Your Event
---
Past Event Highlights
---
The Providence Police hosts events throughout the year to bring our officers and community members together in a fun, relaxing, and informal atmosphere.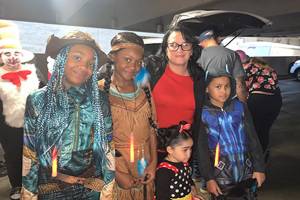 Trick or Treat on Halloween Washington Street
Providing the community a safe and fun space on Halloween, the PPD hosts Trick or Treat on Washington Street in the Public Safety Complex parking garage. This trunk or treat themed event provides families to engage with officers as they stop by the individually decorated police vehicles for treats, dance to some spooky music, or grab a bite to eat.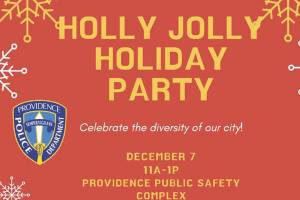 A Holly Jolly Holiday Party
Realizing that a trip to the Public Safety Complex can be intimidating for some people, we decided to open the doors for the community to celebrate the holiday the season in a fun and festive. The Holly Jolly party allows the children and families to not only learn about how other cultures and faiths celebrate the holiday, but it also provides a platform to engage with officers and some of our community partners.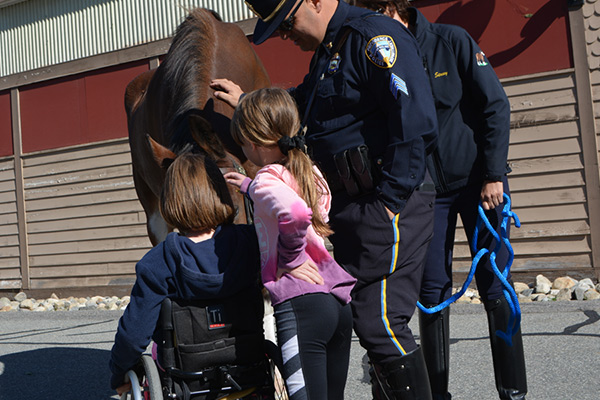 Fall Festival Open House at Mounted Command
Barn doors were open for all to visit the Providence Mounted Command. Family events were held for all.