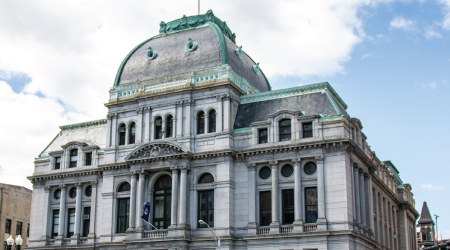 The Housing Court enforces the municipal ordinances and state laws governing minimum residential requirements, lead paint abatement, zoning and building requirements to the end that all the people in the City of Providence be housed in dwellings that are safe, sanitary and fit for human habitation, and that all structures be utilized in accordance with state and municipal lead, code, zoning and building laws, in the belief that such enforcement will protect and promote the health, safety and general welfare of the people of the City of Providence and fulfill the City's Mission of creating and maintaining healthy neighborhoods. In fulfilling its mission, the Housing Court will seek to achieve enforcement and safeguard public health and safety without impairing property ownership.
NOTICE:
Due to the snow storm, the Housing Court is canceled for Tuesday, March 13, 2018.   
All cases will be continued and all parties will receive a written notice of a new hearing date.