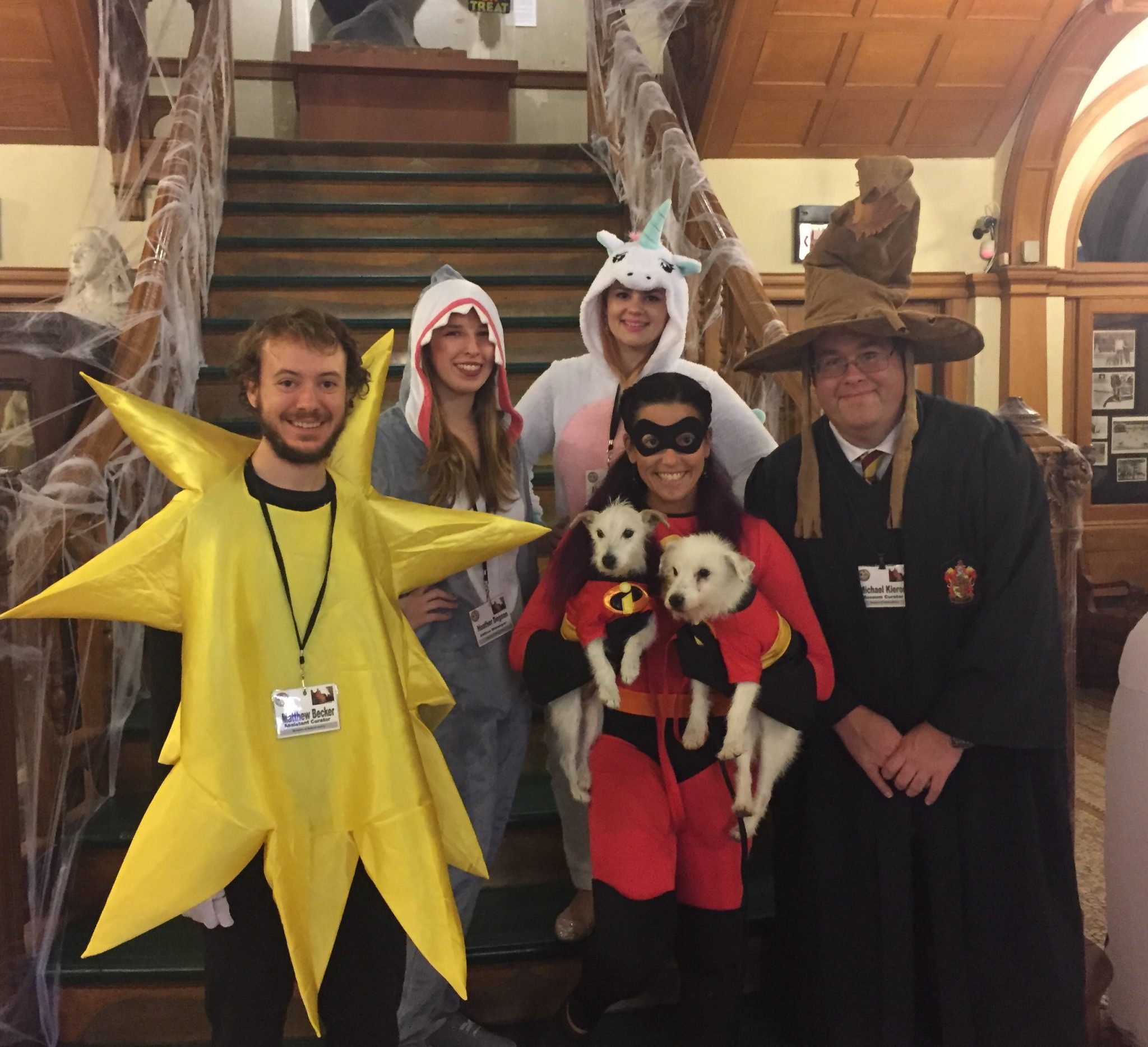 Saturday, October 28, and Sunday, October 29, 2017
Spooky fun crafts, Halloween museum quest, museum vault tours (additional admission applies), creature features and a trick-or-treat bag full of Halloween fun! Visitors receive a complimentary treat bag. Free museum and planetarium admission for costumed visitors.
1:00pm and 3:00pm: Museum Vault Tours
Cost: $5.00, includes museum admission/does not include planetarium admission. Children under age 4 are not permitted. Come join us for a tour of the Museum's underworld – the basement vaults. If you are tantalized by what you have seen on exhibit, come visit the 99% you have not seen. See bats, mini-beasts, vultures, spiders, and more… many have never been on public view! Do not miss this rare chance to explore the collections in storage in this behind-the-scenes, underground tour!
2:00pm: Great Space Adventure Planetarium Show
Cost: Free admission for costumed visitors or $3.00 (includes museum admission fee), Children under age 4 are not permitted in the planetarium.
If you thought space exploration was just for astronauts, think again! Discover what you can see from right here on 'Spaceship Earth' as we whiz through the solar system at breakneck speed! Spectacular video imagery shows some of the most fantastic sights in our solar system, from volcanoes on Mars to the rings of Saturn. Explore our solar system, and discover what you can see with your own two eyes from right here in your backyard. (Family Audience)
---
When is the museum open?
The museum is open every day from 10:00am to 4:00pm, with last admission at 3:30pm. The museum is closed 10:00am to 1:00pm the first Monday of every month, October through March, for our monthly Homeschool Adventures programming. Please note: No food or drink are permitted in the museum and planetarium, this includes the museum's lobby and entryway.
When is the planetarium open?
Located in the Museum of Natural History, the planetarium is a dome theatre which is only open during showtimes. Public planetarium shows are offered at 2pm every Saturday and Sunday, during RI February and April school vacation weeks and daily in July and August. Please check our calendar of events for other public planetarium show offerings. Early arrival is suggested as tickets are sold first-come, first-served. People are not permitted to enter the planetarium once the show has begun. Please note: There are no planetarium shows when the museum is closed.
What are the admission fees?
Museum admission is $2 per person. Children under age 4 are free. Some special programs have a separate admission.
Planetarium admission (includes museum admission) is $3 per person. Children under age 4 are not permitted in the planetarium.
Museum's Homepage