Providence, RI:
On Wednesday, February 21st Officers Joseph Nezier, Brendan McKenna, Albert Deschamps and Jose Deschamps were assigned to the traffic enforcement detail monitoring recreational vehicles.  At approximately 1740 hours, Officers Albert and Jose Deschamps observed approximately 10-15 recreational vehicles driving erratically on Manton Avenue.   Police observed the vehicles as they turned onto Amherst Street without utilizing turn signals and continue operating at a high rate of speed and in an unpredictable manner, driving on and off sidewalks and causing other vehicles on the roadway to stop abruptly. The vehicles proceeded to drive to Atwells Avenue in a reckless manner, violating various traffic laws and alarming other drivers.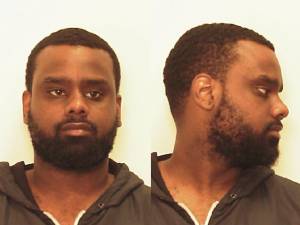 While operating on Federal Hill, a male subject later identified as Ruddy Rodriguez, pulled alongside officers, laughing and stated, "You'll never catch me or stop me!" The officers then observed Rodriguez ignore a red traffic signal and mount the sidewalk, causing several pedestrians to quickly move out of the way for their safety.
Rodriguez continued driving in the same manner, eluding police, and eventually came into collision with a large cement potted plant that was on the sidewalk in front of Venda Ravioli Restaurant as well as a large traffic control box which was also on the sidewalk. Ruddy Rodriguez, age 25 of Providence, was immediately taken into police custody and charged with Reckless and Eluding and two counts of Malicious Mischief/Property Damage and was held for the next session of 6th District Court.
On the same date at approximately 1721 hours, officers working the traffic enforcement detail observed a small motorcycle at the Mobile Gas Station at 269 Valley Street. The driver of the motorcycle proceeded to drive from the gas station to Barstow Street without registration plates. Police immediately conducted a traffic stop of the vehicle and spoke to the operator, Justin Ziobrowski, who stated that his vehicle was not registered. Ziobrowski, age 32 of Providence, was issued a Rhode Island Traffic Tribunal Universal Summons for Operating an Unregistered Recreational Vehicle with a court date of March 24th. Ziobrowski was also issued a Providence Municipal Court Summons for Operation of an ATV on a Public Roadway with a court date of April 3rd.