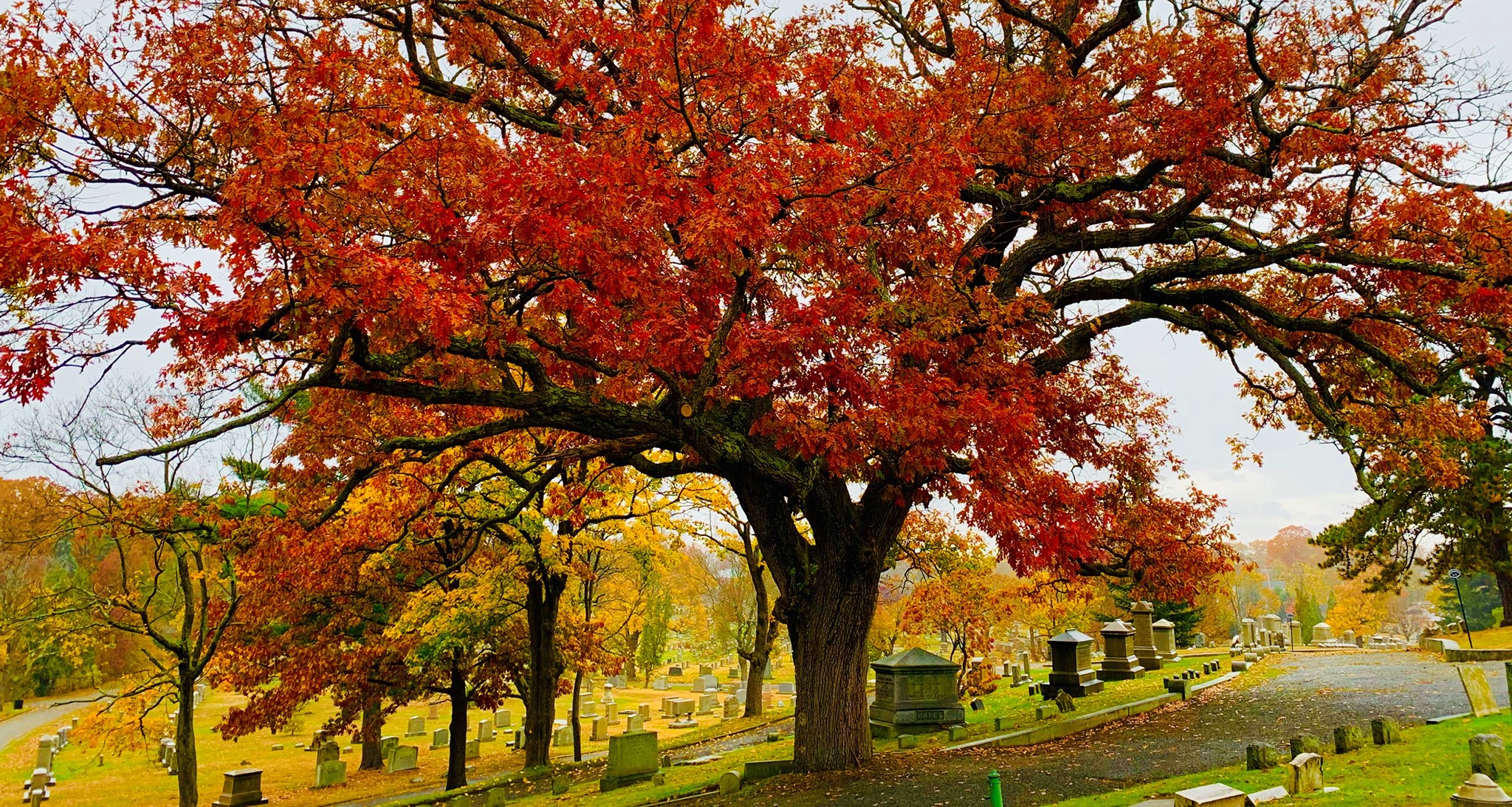 History
The North Burial Ground opened its gates in 1700 and is the largest municipal cemetery in the region at around 110 acres and with more than 40,000 gravestones. The cemetery is owned and operated by the Parks Department and contains an eclectic collection of funerary sculptures ranging from simple slate markers to elaborate mausoleum structures.
The North Burial Ground is rich in local history with many notable Rhode Island governors, mayors, Civil War and Revolutionary War leaders and some of Providence's most prominent citizens buried there. John & Nicholas Brown, Steven Hopkins, Horace Mann, Nicholas Cooke, Gregory & Ebenezer Dexter and Samuel Bridgham are just a few of the graves of interest. Canonicus, the Narragansett Sachem, who sold Roger Williams the land that is now Providence, was also memorialized at the North Burial Ground.
A map of notable graves and other special interest tours are available in the North Burial Ground office. The many windy roads and rolling topography make the North Burial an ideal walking or jogging site.  An active cemetery, about 225 burials a year take place at North Burial Ground.
Contact + Hours

For more information about buying a plot or internment, please call the North Burial Ground office at 401-680-5318 or email us at .
The North Burial Ground located at 5 Branch Avenue is open to the public seven days a week from 8:00 am to 4:00 pm.
Office hours are Monday-Friday, 8:00 am to 3:45 pm.
---
Genealogy    Volunteer   Tours Events
---