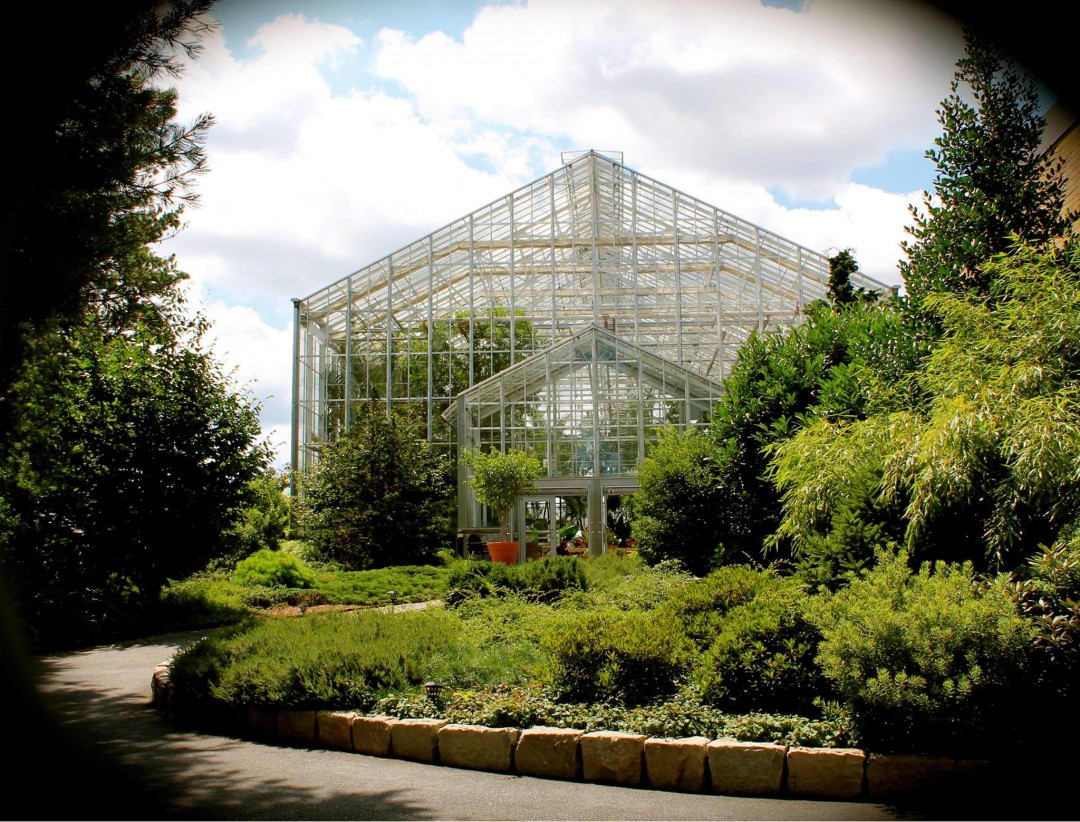 The health and safety of our residents, businesses, and visitors is our absolute top priority. As a precaution, the City will be temporarily closing the RWP Botanical Center, this includes all workshops, Open Studio hours and volunteering. We hope to reopen to the public soon and appreciate your patience and understanding during this time. Fairy Garden Days will also be postponed. We will keep you posted for a new date which we hope will be soon. Keep building your houses and taking a closer look at nature while you practice social distancing when collecting materials! Stay safe and healthy!
---
The Roger Williams Park Botanical Center is located on an island in historic Roger Williams Park.  The Park was designed in 1878 by landscape architect Horace W.S. Cleveland and is listed on the National Register of Historic Places. The Botanical Center was built in 2007 and with 23,000 square feet of greenhouse space, it is the largest indoor garden display in New England.  Since it's inception, the Roger Williams Park Botanical Center has offered Park visitors a place to relax, reflect and create long-lasting memories through weddings and events held here.  It has also become an important place to learn and explore the natural world.
The Roger Williams Park Botanical Center is committed to offering something for everyone. Educational walks, tours and special activities for all generations can be enjoyed here throughout the year.
Plan Your Visit
Educational & Guided Tours
Support
Newsletter Sign-up
Private Events