The Botanical Center is happy to provide programming for kids of all ages. Tickets for these events are available under our Tickets tab.
Wee-One Wednesdays
Wednesdays 9-10am
Wee-One Wednesdays is our toddler program that happens every week. Come with your little one to explore the greenhouses, sit for story time, engage in a craft activity, and more! Open to ages 2-4.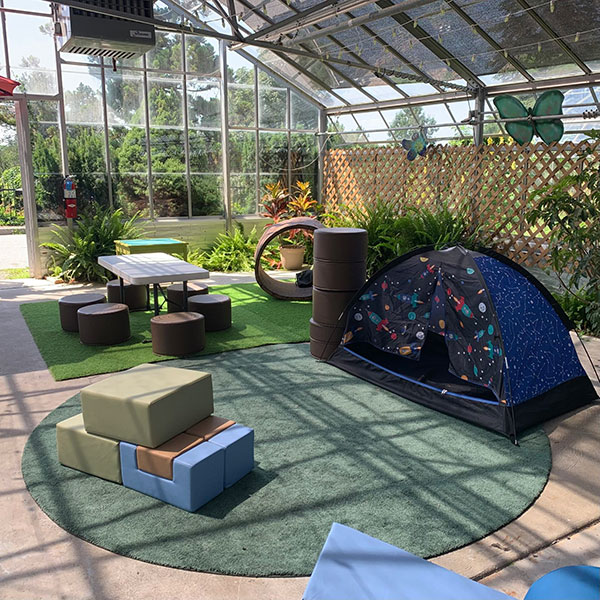 Indoor and Outdoor Play Areas
During open hours
Come explore our indoor kids' play area, located in Greenhouse 3, and our outdoor play area, located outside Greenhouse 4. Stocked with books, coloring supplies, a train track, a doll house, and more, the indoor play area is perfect for a rainy day! Outside, kids will discover lots of natural items to climb over and under, and have fun with.

Come Have Lunch
During open hours
Bring your packed lunch to enjoy in Greenhouse 3 at our lunch tables. Adjacent to the play area, this is a great space to come with kids for a lunch break.