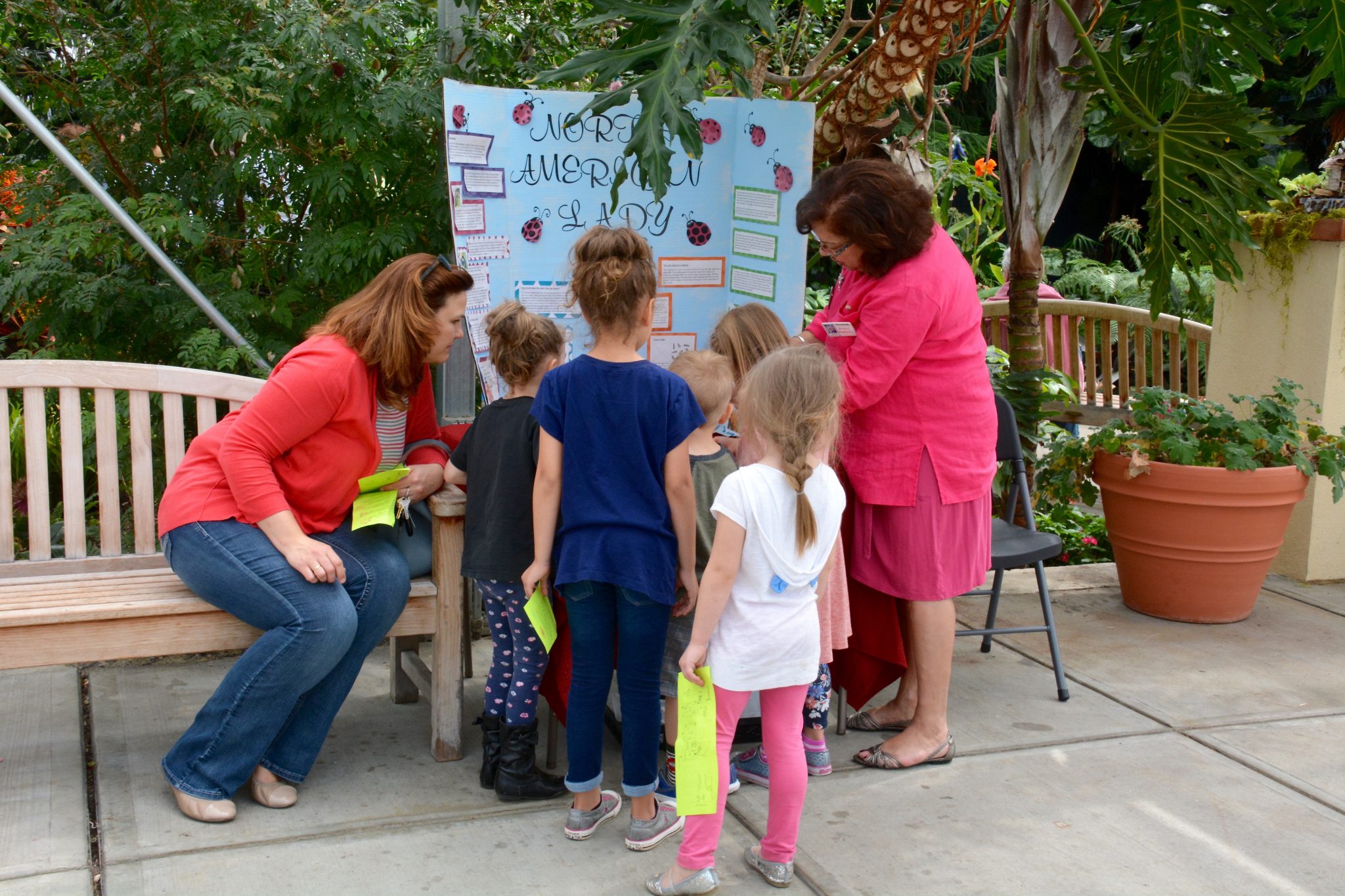 The Roger Williams Park Botanical Center is located on an island in historic Roger Williams Park. The Park was designed in 1878 by landscape architect Horace W.S. Cleveland and is listed on the National Register of Historic Places. The Botanical Center was built in 2007 and with 23,000 square feet of greenhouse space is the largest indoor garden display in New England. Since its inception, the RWPBC has offered Park visitors a place to relax, reflect or create long lasting memories through weddings and events held here. It has also become an important place to learn and explore the natural world.
Vision
The Botanical Center is the gem within the Jewel that is Roger Williams Park. With its majestic Conservatory, trickling water features and roaming outdoor gardens, it is an oasis for Providence residents and visitors to experience peace, tranquility, closer connections to nature and gain a better understanding of environmental stewardship.
Mission
We provide unique indoor and outdoor display gardens to invite Providence residents, surrounding communities and visitors a retreat from the everyday. The gardens give a sense of wonder to enjoy experiences, spark memories and inspire curiosity about the natural world. The Center offers vibrant educational programming that works to foster these connections and brings appreciation to how plants and humans interact.
Core Values
Financial Security through funding from public and private sources. We are committed to assure the Botanical Center's longevity for the City of Providence and its visitors to enjoy for years to come
Maintain a diverse and sustainable plant collection. We are committed to creating a collection of plants that are valued aesthetically, are important culturally and are important in the New England ecosystem.
Advocate environmental responsibility. We are committed to creating an environment where the City of Providence and its visitors have the opportunity to understand and value environmental responsibility in a creative, inspiring way.
Educate the public about plant and human relationships. We are committed to offering programming that is focused on the many important relationships between plants and people.
Inclusivity. We are committed to creating a space where the residents of Providence and its visitors feel valued and welcomed.
Create a space for serenity, joy and refection with nature. We are committed to offering a space to connect emotionally with nature in a manner that brings happiness.
Excellence in all we do. We are committed to offer excellence in all aspects of the Botanical Center.
Memberships
Volunteer
Support
E-Newsletter