Environmental Services Division Mission Statement
---
Our mission is to enhance the quality of life and protect the public interest through sound environmental policies, enforcing codes and ordinances, and provide efficient public services in the areas of solid waste management, recycling, and vector control.
Division Overview
---
Administer and monitor refuse and recycling programs throughout the City
Promote proper disposal of household hazardous waste
Provide vector control measures that mitigate and combat public health risks
Implement public outreach and education programs
Partner with state and federal agencies, local businesses and organizations, and community groups for the benefit of increasing recycling rates and awareness
Serve as the enforcement arm for all environmental issues within the City
Helpful Information Links
---
2018 Garbage and Recycling Holiday Schedule
Garbage and Refuse Information
Recycling in Providence – What you need to know
Damaged or Broken Refuse/Recycling Barrel
News + Announcements
---
Waste Management will end the 2018 yard debris season the week of December 10th on the normal trash day service.
Monday's Service:           December 10
Tuesday's Service:           December 11
Wednesday's Service:     December 12
Thursday's Service:         December 13
Friday's Service:               December 14
Adverse weather could impact the schedule.
---
Missed Garbage or Recycling Pick-Up.  PLEASE CALL WASTE MANAGEMENT @   1-800-972-4545
Providence Rain barrel Program: COMING SOON
Frequently Asked Questions (FAQs)
---
IMPORTANT NOTICE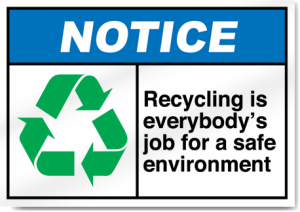 ---
Contact Information
---
Street Address:   700 Allens Avenue, Providence, Rhode Island, 02905
Phone Number:   (401) 680-7500
Follow us on Twitter @pvddpw
Follow us on Facebook at www.facebook.com/pvd.dpw