MISSION STATEMENT
The Department of Public Works provides efficient, cost-effective, high-quality services relative to the operations, maintenance, planning, construction and engineering of public works infrastructure and waste management for the City of Providence.
Daily Street Closures Daily Traffic Restrictions updated on Thursday, March 23, 2023
---
DEPARTMENT OVERVIEW
The Department of Public Works staff is responsible for the maintenance of Providence's infrastructure. The Department is comprised of seven divisions that include Administration; Engineering, Traffic, Parking, Highway, Sewer, and Environmental.  Click on the link below for more information about the DPW Division.
---
Garbage & Recycling:
Waste Pickup Schedule  Request a Trash-Recycling Bin FAQ Bulky + Large Items Recycling Program  Rodent Prevention
TRASH PICK-UP – Monday through Friday, with the exception of holidays that fall on a week day. Click here to see the Holiday Pick-Up Schedule.  If a holiday falls on your trash pick-up day, your trash will be picked up the very next day. All pickups for the rest of the week will also be one day later. (Friday's pickup will be on Saturday).
DPW's depot is now accepting recyclable materials on Saturdays between 7:00am and 1:00pm.
To make an appointment for one of Resource Recovery's Eco-Depot collection events for household hazardous waste, visit https://www.rirrc.org/ecodepot or call 942-1430 x3241.
Missed Garbage or Recycling Pick-Up? – call WASTE MANAGEMENT @ 1-800-972-4545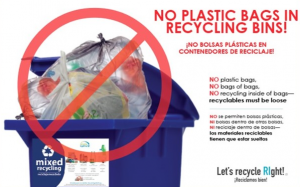 ---
NEWS + ANNOUNCEMENTS
Yard debris collection begins April 4, 2022 through December 16, 2022
---
ONLINE FORMS, PERMITS + APPLICATIONS
NEW online forms
---
Street Sweeping Schedule
Crews will clean streets nightly from 10:30 PM-7:00 AM.
---
DPW CONTACT INFORMATION
Counter Hours: Monday – Friday – 8:30 AM -4:30 PM
Street Address:   700 Allens Avenue, Providence, Rhode Island, 02905
Phone Number:   (401) 421-2489
Follow us on Twitter @pvd311
Follow us on Facebook at www.facebook.com/CityofProvidence