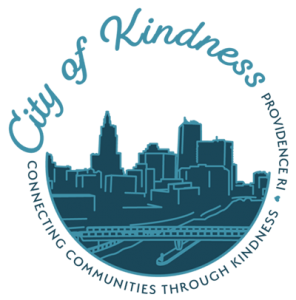 Launched in January 2019, Providence's City of Kindness Initiative is working to create a kinder, more compassionate city for all of its residents. Providence is a community that cares for the wellbeing of every community member and is committed to building compassionate, inclusive systems and spaces for all residents. We believe that by celebrating and fostering kindness between our neighbors and networks, we can better connect our communities.
Sharing Acts of Kindness
Help us make Providence a global leader in kindness by sharing acts of kindness that you see or participate in! Using the form below, you can share a moment that you've seen where someone in our city went out of their way to brighten someone's day. You don't need to know who they were and no act is too small- just let us know what you saw!
Here in the City of Providence there are many chances to get involved in our City of Kindness! Look here to see some of our upcoming and previous events you can get involved in.
Upcoming Events
---
Super Bowl of Caring
– In 2019 and 2020, the City of Providence ran a canned food drive as part of the national "Souper Bowl of Caring" movement. Working with the Rhode Island Community Foodbank, Mayor Elorza's office worked through Super Bowl weekend to help donate 2,290 lbs of food to battle food insecurity in Providence. This year, the Souper Bowl of Caring is running between January 21-February 17, 2020. For more details, please contact Olinda Urizar at ourizar@providenceri.gov.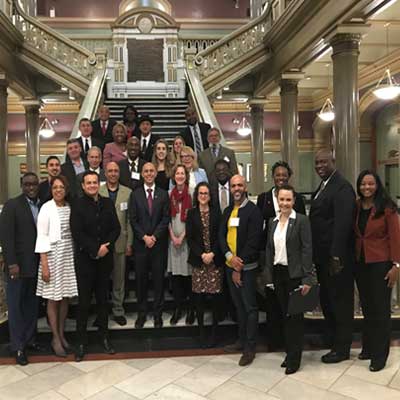 National Day of Prayer 
– June 7, 2020 – Annually, Mayor Jorge Elorza in partnership with Senator Harold Metts hosts a ceremony in the Mayor's Office bringing people of all faiths together in observance of the annual National Day of Prayer. This has become an annual tradition for leaders in the faith community to join and create connections with individuals of different faith denominations, celebrating the diversity that exists in Providence. Please contact
Shawndell Burney-Speaks
for additional information!
Past Events
---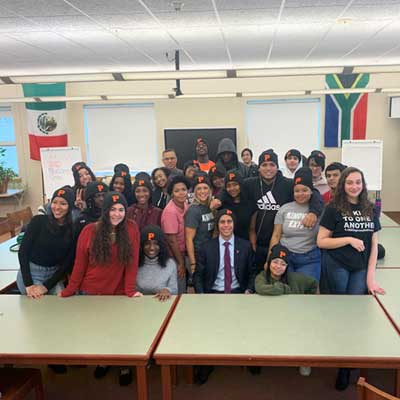 Parents' Night Off
– Mayor Jorge O. Elorza and the Providence Department of Recreation annually spread holiday cheer for the New Year by offering parents a night off to prepare for the holidays. All Providence recreation centers were open until 10:00pm on Friday, December 21, 2019 to give parents a safe and secure place for their children to have fun while they're away either shopping or wrapping gifts. Recreation centers offer snacks and fun programming to children ages 5-15 including sports activities, arts and crafts, board games and movies at some of the larger recreation centers — all at no cost to families!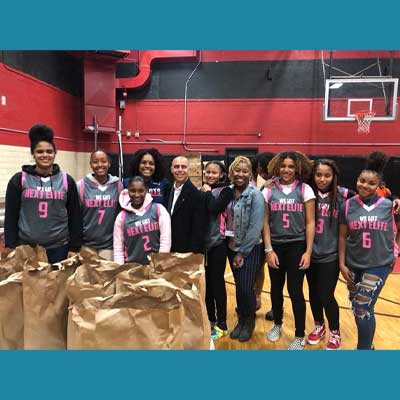 Second Annual Turkey Drive – 
On November 26, 2019, Mayor Elorza was joined by We Got Next Basketball, and our community partners to help us spread kindness through our second annual Providence Turkey Drive! Working with partners, we were able to hand out over 100 turkeys and 100 bags of canned food for Thanksgiving meals.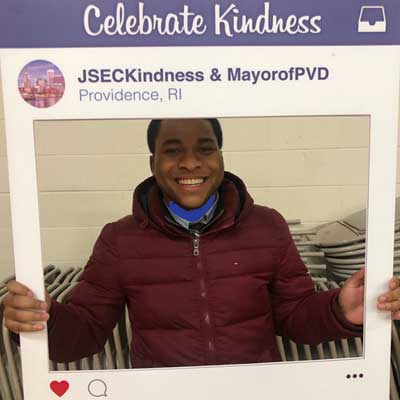 World Kindness Day
– On November 13, 2019, city residents and employees took a moment from their day to celebrate and encourage kindness during World Kindness Day.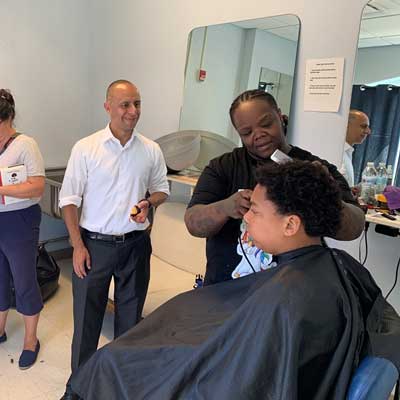 Back to School Haircut-a-thon
– Mayor Elorza's Office partnered with the Non-Violence institute and barbershops across the City to help kids get free back-to-school haircuts. Dozens of students had their hair styled and ready for the first day of school, thanks to the generosity of Providence's small business owners!
Good Night Lights at PVDFest 2019
– For four years, residents of Providence have lit up the night for patients of Hasbro Children's Hospital. Every night at 8:30, flashing lights from cars, flashnights and business shine up at Hasbro to warm the hearts of the children who are staying there. During PVDFest 2019, Providence's biggest community celebration, this took place city-wide; all of Providence was flashing for our friends at Hasbro Children's.