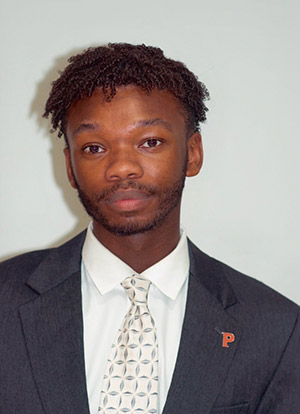 David Benoit
David Benoit was born and raised in Brockton, Massachusetts and has since lived in various states throughout his life. Raised in a Haitian household, David became the first person in his family to graduate from a four-year university, earning his Bachelor's Degrees in Political Science and International Relations from Western Carolina University in North Carolina.
He has since worked as an Electoral Organizer for both state and national campaigns before returning back to New England to serve as the Community Relations Coordinator for Mayor Jorge O. Elorza in the capital city of Providence.
Within his portfolio, David maintains relationships with neighborhood associations and crime-watch groups while supporting several multicultural coalitions such as the African American Ambassador group.
---
Alexandra Batista
Alexandra Batista was born and raised in the Dominican Republic. She is Latina, with both of her parents originally from the North End of the Dominican Republic. She came to Providence at the age of 15 and became the first member of her family to graduate from college, earning a Bachelor of Science in Business Administration from Johnson and Wales University. She is a commissioner for the Dexter Donation Grant Commission.
She currently lives in Providence and is the Director of Latino Affairs and Sr. Advisor to Mayor Jorge Elorza in the capital city of Providence, Rhode Island. She is passionate about working with the community and helping those in need. When she is not working she enjoys going to the gym to relieve her stress! Within her portfolio, Alex supports citywide Neighborhood Associations and Crimewatch organizations, serving as a direct line to constituent community groups and the City. She also leads on small business support, serves as the liaison to the Latino community, DPW and leads the Mayor's Latino Ambassador Group.
---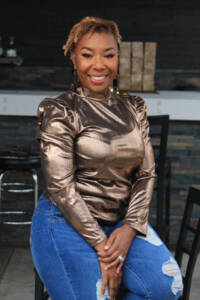 Shawndell Burney-Speaks 
Shawndell Burney-Speaks was born and raised in Providence, RI. She was educated in the Providence Public School system and continued her educational studies at the Community College of Rhode Island and Roger Williams Universities – Adult Education Program.  Shawndell has worked with inner-city youth and their families for over 20 years. She has been a Streetworker at the Institute for the Study and Practice of Nonviolence (ISPN), and a Coordinator for the Beloved Community Summer Jobs Program at ISPN. Shawndell established her first girl's group with the support of a wonderful group of women at ISPN; then transitioned to after-school programs and working with young ladies in both middle and high school in the Providence Public School system from 2009-2013. Shawndell also worked as an Intervention Specialist in the Providence Public School system where she helped significantly increase the graduation rate at Juanita Sanchez High School.
Shawndell is a Certified Life Coach and creator of S.Burney-Speaks Life, where she specializes in providing services for individuals and groups. Shawndell believes she understands the daily struggles of those in her community. Shawndell and her family faced a major loss with the loss of her son Devin on July 1st, 2017. Shawndell Burney-Speaks is committed to taking back her community, even with and especially because of this recent and major loss. You can follow Shawndell on Facebook @sburneyspeakslife and Instagram @shawniespeaks1121. Shawndell is the Senior Community Relations Advisor for Mayor Jorge Elorza in the capital city of Providence, Rhode Island. Within her portfolio, she leads on social justice initiatives and currently leads the Mayor's African-American Ambassadors Group, a grassroots community group that meets weekly to discuss and advance a social justice agenda for the City of Providence.

---