Impaneled in 1963, the Providence Human Relations Commission has a storied history of prioritizing historically marginalized communities, uplifting the diverse cultural communities in Providence, and driving our great city towards greater equity. Appointed by the Mayor, and confirmed by the Providence City Council, PHRC Commissioners are a diverse group of dedicated community members. Working in partnership, we put forth a unique offering of critical programming, public education, and advocacy.
We welcome you to explore the past and current work of the PHRC and to join us for an upcoming meeting. If you are a community member or organization who wishes to collaborate, we welcome the opportunity to do so. Our full mission can only be realized when we work together.
Committees
---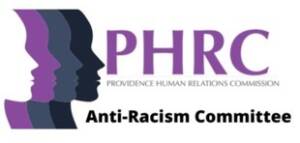 Anti-Racism Committee
The mission of the Anti-Racism Committee is to promote racial equity through strategic policy analysis and advocacy, innovative education, and engaging the community to take ownership over transformative systemic change. Their vision is to address the needs of Providence's diverse communities, contribute to the positive growth of publicly-funded institutions and organizations, and advance policies that are equitable within our communities.
Policy Committee
The Policy Committee develops the Commission's local, state, and federal policy priorities and leads the participation of public education and advocacy around those priorities.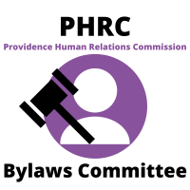 Bylaws Committee
The bylaws committee examines and makes recommendations for changes to the governing documents of the PHRC to the full commission.
Education & Outreach
The Education and Outreach Committee is focused on fostering strong relationships between communities and the Commission and working on educational programming to benefit the most vulnerable in Providence.
Commissioners
---
Commissioners
apply online
to be on the Providence Human Relations Commission . They are interviewed, then appointed by the Mayor and approved by the City Council.
Executive Committee
Chair LaJuan Allen
Secretary Kai Lo Muscio
Celeste Terry-Lo
Commissioners
Madalyn Ciampi
Patricia LaSalle
Yuselly Mendoza
Maria Monteiro
Silas Murray
Larome Myrick
Traci Picard
Anthony Santurri
Elder Gonzalez Trejo
Administration
---
As a department, the Providence Human Relations Commission participates in the municipal budgeting and audit process on an annual basis, as well as in cross-departmental process-improvement led by the Administration. In addition, the department supports the work of the Providence Human Relations Commission's board of commissioners and the city's Equal Pay Task Force. Learn more about the boards below:
 Providence Human Relations Commission
Impaneled in 1963, the Commission's goal is to foster mutual understanding and respect among the city's diverse populations, and ensure equal opportunities for all Providence residents in housing, education, employment, credit, and public accommodations by combating discrimination based on race, ethnicity, color, sex, sexual orientation, gender identity or expression, religion, marital status, physical or mental disability, age, or country of ancestral origin.
2020 PHRC Annual Report 2019 PHRC Annual Report 2018 PHRC Annual Report 2017 PHRC Annual Report

Equal Pay Task Force
The City of Providence Equal Pay Task Force was impaneled in 2017, per City of Providence Code of Ordinances §16-85. It is staffed by the Providence Human Relations Commission Director, with the Commission Chair and Vice-Chair retaining permanent seats. Formed in 2017, the Task Force seeks to study best practices, collect relevant data and make policy recommendations to the offices of the Mayor and City Council, to advance pay equity City-wide.