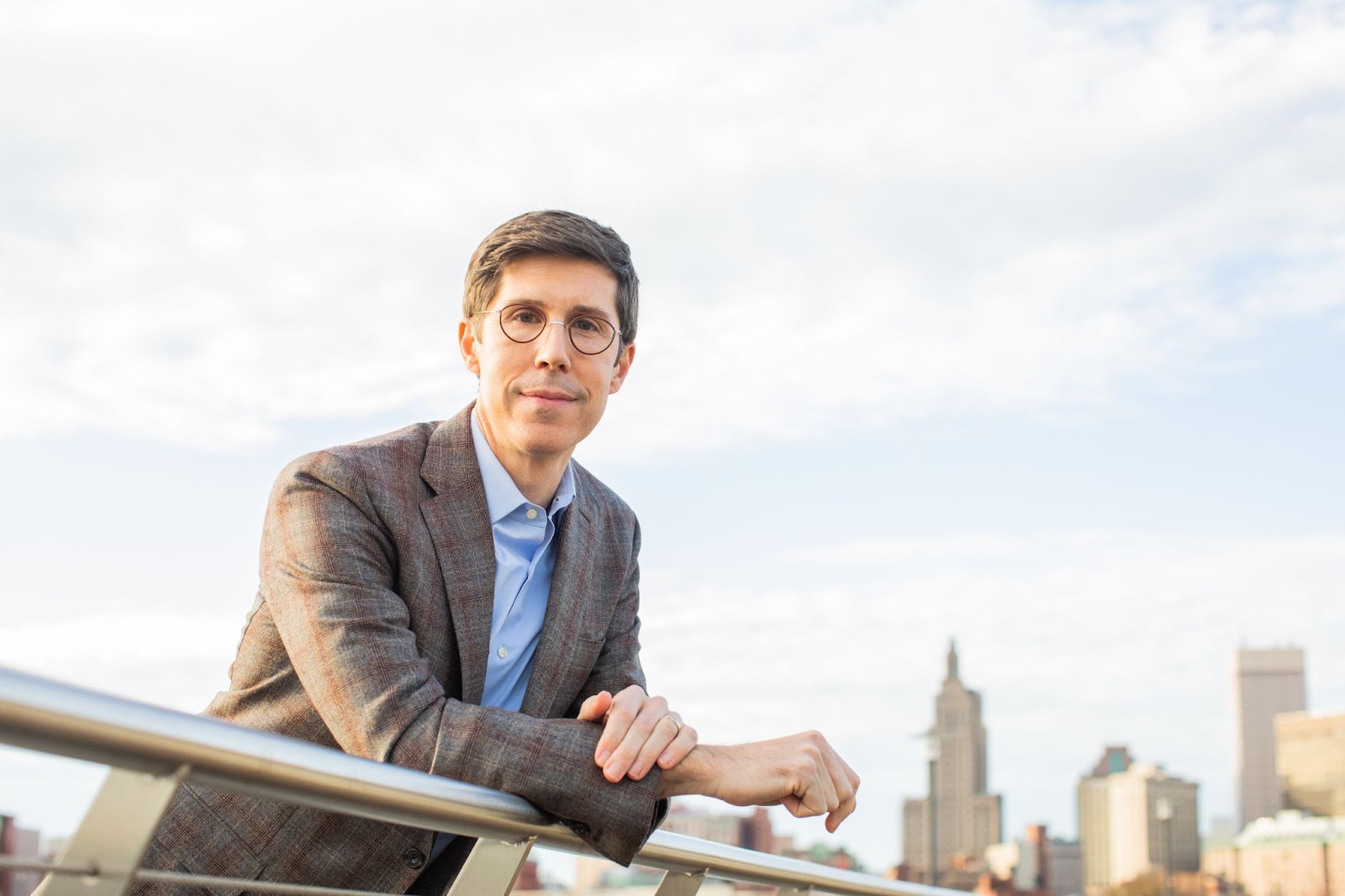 As the 39th Mayor of the City of Providence, Brett Smiley is focused on improving the quality of life for all in the city by supporting quality schools, building safer streets, and improving city services for residents and businesses in every neighborhood. Providence has all of the ingredients to be a world-class city– great restaurants, vibrant neighborhoods, critically-acclaimed arts and culture, and talented people and by getting back to basics, Mayor Smiley believes Providence can be the best-run city in America.
Mayor Smiley brings over a decade of experience in public service, formally serving as the first Chief Operating Officer for the City of Providence, Chief of Staff to former Governor Gina Raimondo, and Rhode Island's Director of Administration. In that time, Mayor Smiley took on some of the toughest challenges our state faced and delivered results– expanding early education and childcare programs, making community college free for all high school graduates and guiding the state's response to the COVID-19 pandemic. With these experiences, Mayor Smiley brings ideas, experience and know-how to City Hall, helping Providence businesses and the community succeed.
Mayor Smiley was active in a number of nonprofits, community groups and causes, including Planned Parenthood, Marriage Equality Rhode Island (MERI), Rhode Island Housing, Rhode Island Communities for Addiction Recovery Efforts (RICARES), and the national Gay & Lesbian Victory Fund.
Mayor Smiley is a graduate of DePaul University, where he received a finance degree and an M.B.A. He lives on Hope Street with his husband, Jim DeRentis. Both Jim and Brett are avid runners and share a deep love of Providence.