Mission
The mission of the Department of Sustainability, also known as SustainPVD, is to create an equitable, low-carbon, and climate resilient future for Providence. With leadership from the Racial and Environmental Justice Committee, the city has prioritized centering racial equity in this work, demonstrated by the launch of the Equity in Sustainability Initiative in 2016 and the release of the Climate Justice Plan in 2019. The city's first comprehensive sustainability action plan, Sustainable Providence, was released in 2014. The Office is advised by a community-led group, the Sustainability Commission, which holds monthly public meetings. Sign up to receive our monthly newsletter and follow us on Facebook and Twitter for the latest SustainPVD news.
Staff
Priscilla De La Cruz
Director of Sustainability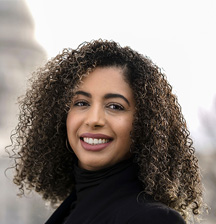 Priscilla De La Cruz is a life-long Providence, Rhode Island resident, and previously served as the Senior Director of Government Affairs Audubon Society of Rhode Island. In that role, she worked to initiate and advance legislation and policies at the state and local level to protect wildlife and Rhode Island's environment for the benefit of people and all living things. Before joining Audubon, Priscilla held the position of Rhode Island Director at the Green Energy Consumers Alliance, where she developed strategic management and marketing and oversaw advocacy initiatives, including coalition organizing. She has 14 years' experience in strategic management and marketing, environmental and climate justice advocacy, and coalition organizing.
 
From June 2019 – June 2023, she served as President of the Environment Council of Rhode Island (ECRI).  Under her direction, and working with other policy leaders and partners, the Council launched the Climate Crisis Campaign, playing a key role in advocating for the successful passage of the 2021 Act On Climate legislation. Working with the Council's executive committee, Priscilla also led an equity-based strategic planning process. In 2021, she became the co-chair of the Climate Jobs Rhode Island initiative, a partnership among labor and environmental groups working toward a just transition to a green economy, who have supported the enactment of more landmark policies, like 100% renewable electricity by 2033 and additional offshore development.
 
Priscilla earned a Master of Liberal Arts (ALM) with concentrations in Management, and Sustainability & Innovation from Harvard University. She also earned a Bachelor of Science degree in Business Marketing from Rhode Island College.
---
Kevin Proft
Deputy Director of Sustainability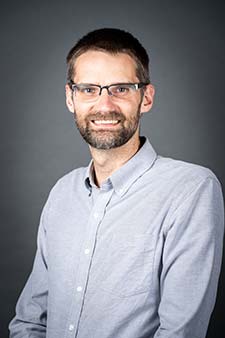 Kevin Proft has a long history of work in the field of sustainability. Upon moving to Providence in 2011, Kevin began working with ecoRI News as an environmental writer and helped the organization start Providence's first curbside compost collection service. Kevin earned a Masters in Environmental Science and Management from URI in 2018, with a focus on community planning. He worked as a planner for Middletown and Woonsocket from 2018-2022, centering sustainability and equity in his work. Kevin is looking forward to working with his colleagues in the sustainability office and the city's community groups to advance projects that make a tangible difference in people's lives, especially in frontline communities that are most impacted by climate change and associated pollution. Kevin is a husband and dad and enjoys building Legos with his son.
---
David Ruggiero
Energy and Resilience Initiatives Administrator

David has a long and diverse background in energy management. Over the past 20 years he has been involved in a wide range of innovative green building projects and programs ranging from ENERGY STAR to Passive House to the DOE's Better Buildings Challenge. He has worked as a LEED Accredited Professional, a Certified Energy Auditor, and as a consultant with a focus on energy-efficiency and renewable energy. He also served as an advisor on the 2009, Massachusetts Net Zero Energy Building Task Force and managed a residential Zero Energy Challenge for Eversource and National Grid. Most recently, and before coming to Providence, he managed the energy portfolios and green initiative for 3 Massachusetts municipalities. He holds a degree for Northeastern University in Public Administration and studied sustainability and energy system at the Boston Architectural College.
David lives in Massachusetts. He is an avid cyclist and gardener and is active in several suburban sustainability organizations. He is a town meeting member and chairs the town's Sustainability Commission. Through his work on the commission, he has launched several community-wide energy efficiency and sustainability initiative that help address environmental justice and global warming issues.
---
Julia Dearden
Fiscal & Communications Coordinator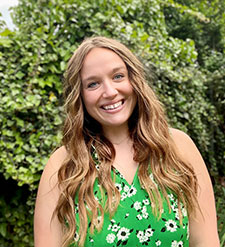 Julia grew up outside Philadelphia, went back to school two years ago and graduated from Rhode Island College with her BS in Public Health and also holds a BA in Communications from King's College in Wilkes-Barre, PA. Julia's enthusiasm for wanting to work in environmental health and sustainability came from her strong interest in health equity and witnessing her Dad love his work in environmental science.
Ten years ago, Julia moved to Rhode Island with her now husband and grew to feel like the ocean state was home. Prior to working in sustainability, she got to meet most of Providence managing the Seven Stars Bakery on Broadway and building a statewide wholesale market for Knead Doughnuts. Julia is a proud dog mom who loves weightlifting, playing vinyl records, bird watching, watching all the sports, and spending as much time with her family and friends as possible!
---
Adelmo Intrieri
Energy Fellow

Adelmo is a student at the University of Rhode Island studying electrical engineering and is part of the Energy Fellows Program. Adelmo has a vast knowledge of electrical systems and programs. But renewable energy has been the foundation of his academic career. As he focuses his studies on making renewable energies more efficient, he is eager to learn more about how they can be implemented to make more of an impact.
He has lived in Westerly his whole life and loves spending time with his family. He loves playing/watching soccer and going to the beaches in the summer and the mountains to ski in the winter. As the world is becoming more energy intensive, he hopes to help transition all sources of energy to renewables.
---
Follow us on Facebook
Follow us on Twitter
Sign up for our monthly newsletter