Mission
The mission of the Office of Sustainability is to provide a better quality of life for all residents while maintaining nature's ability to function over time by minimizing waste, preventing pollution, promoting efficiency and developing local resources to revitalize the local economy, as well as reducing energy consumption in city-owned facilities, to cost-effectively lower utility operating costs, and to ensure occupant comfort and safety in city facilities.
The Office is advised by a community-led group, the Environmental Sustainability Task Force, which holds monthly public meetings.
Staff
Leah Bamberger, Director of Sustainability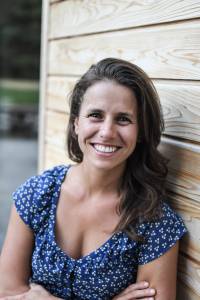 Mayor Jorge O. Elorza appointed Leah Bamberger as the Director of Sustainability in April 2015. Leah brings a wealth of experience in municipal sustainability efforts. She previously managed the City of Boston's citywide sustainability initiative, Greenovate Boston. In this role, she worked on policy and community engagement and led the development of the City's 2014 Climate Action Plan. Prior to this position, Leah served as a consultant to a variety of local and regional governments and nonprofits in the northeast, supporting their climate and sustainability planning work.
The Sustainability Director's responsibilities include identifying opportunities to reduce the City's energy costs, working with community groups, residents, and businesses to implement the City's first comprehensive sustainability action plan, transitioning residents to the Recycle Together program, and other projects. Under Mayor Elorza's leadership, Leah has prioritized centering racial equity in this work, demonstrated by the launch of Equity in Sustainability Initiative in 2016 and the release of the Climate Justice Plan in 2019.
Leah has a B.A. from the College of Charleston in Political Science and Environmental Studies and a Masters in Regional Planning from the University of Massachusetts, Amherst. She resides in the Mount Pleasant neighborhood of Providence.
---
Emily Koo, Sustainability Strategy Manager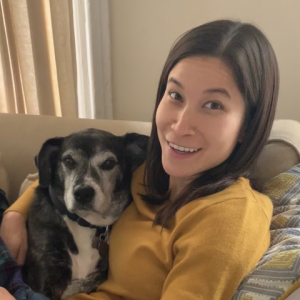 Emily launched her career in urban sustainability as a Mayoral Fellow in Providence's nascent Office of Sustainability in the summer of 2012. She graduated from Brown University with a B.A. in Environmental Studies in 2013 and returned to local government, serving in the last year and a half of the Taveras administration and the first six months of the Elorza administration.
She spent a year plus in Laos through a Princeton in Asia fellowship prior to returning to her home base of Providence. Her recent nonprofit experience spans the areas of affordable housing, urban agriculture, renewable energy, and land conservation. She is passionate about tackling climate change and undoing systemic racism, and is thrilled to have boomeranged back to City Hall again to work with the acclaimed SustainPVD team.
Emily enjoys rock climbing, playing volleyball, learning Spanish, fair-weather bike commuting, and hanging out with her husband, Sam, and dog, Savannah.
---
Court King, Climate Justice Policy Associate
Court King is a Rhode Island native who brings her expertise in community building, advocacy and equity work to her newest role as Climate Justice Policy Associate in the Office of Sustainability. Following her 2009 graduation from the University of Rhode Island with a Bachelor of Arts in political science, Court has spent the last decade impacting change through programming, curriculum development and various mentoring and organizing roles. In the last three years, she served as Program Director at Youth In Action, an after school leadership program for high school-aged frontline community members. Using curriculum development, facilitation and youth-centered practices as a baseline Court was able to facilitate programming around identity, storytelling, and change-making in the community. These youth went on to facilitate workshops at conferences including Providence's All-In Education Summit, Free Minds, Free People, the Nellie Mae Education Foundation sponsored Youth Leadership Institute and various community and educational settings. Most recently, Court co-developed and facilitated the Maine Initiative's Grantmaking Advisory Committee Retreat. Tasked with community building, exploring implicit bias and racial equity the group decided on the newest cohort of changemakers. Court hopes to use her position to tether communities to their Climate Justice Plan aligned goals and each other in the hopes that change is transformational and long-lasting.
Follow us on Facebook
Follow us on Twitter
Sign up for our monthly newsletter