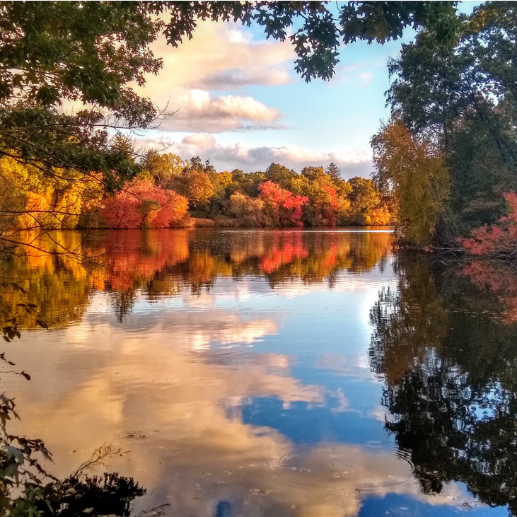 The City of Providence and our partner Clean Water Action Rhode Island joined the third cohort of Healthy Babies Bright Futures' (HBBF) Bright Cities program in September 2018. HBBF conducted a review of Providence's policies and programs to recommend actions that can significantly reduce neurotoxic chemical exposures throughout the city. Key recommendations included incentivizing integrated pest management in public parks and green spaces and developing a public health education campaign promoting ways to reduce exposures to neurotoxic chemicals.
In 2019 and 2020, with a grant from HBBF, the City partnered with the Audubon Society of Rhode Island to highlight the efforts of the Parks Department to limit exposure to chemical-heavy pesticide and fertilizer treatments as well as the use of unsafe building materials. With the Parks' environmentally preferable practices as a best management practice, the City of Providence now launches the Pesticide-Free PVD campaign targeted at reducing the use of pesticides in residential lawns and gardens, as well as other toxins in the home.
Providence residents, as well as businesses, organizations, and institutions, are invited to consider the potential health impacts before reaching for chemicals in your lawn, garden, or home. Learn what it takes to build a healthy ecosystem without harmful fertilizers and pesticides and take the pledge to go pesticide-free in your lawn or garden.

---
Top 10 Tips for a Pesticide-Free Lawn and Garden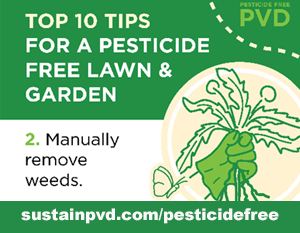 Check out these top 10 tips for a pesticide-free lawn and garden, available in English and Spanish.
---
Take the Pledge

Take the pledge to maintain your lawn and garden without the use of pesticides or chemicals and receive a free yard sign for your home.
Take the Pledge / Hacer la Promesa
---
Pesticides in Your Home
---