Mission
The mission of the Office of Sustainability is to provide a better quality of life for all residents while maintaining nature's ability to function over time by minimizing waste, preventing pollution, promoting efficiency and developing local resources to revitalize the local economy, as well as reducing energy consumption in city-owned facilities, to cost-effectively lower utility operating costs, and to ensure occupant comfort and safety in city facilities.
The Office is advised by a community-led group, the Environmental Sustainability Task Force, which holds monthly public meetings.
Staff
Leah Bamberger, Director of Sustainability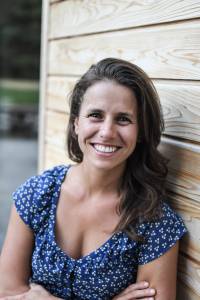 Mayor Jorge O. Elorza appointed Leah Bamberger as the Director of Sustainability in April 2015. Leah brings a wealth of experience in municipal sustainability efforts. She previously managed the City of Boston's citywide sustainability initiative, Greenovate Boston. In this role, she worked on policy and community engagement and led the development of the City's 2014 Climate Action Plan. Prior to this position, Leah served as a consultant to a variety of local and regional governments and nonprofits in the northeast, supporting their climate and sustainability planning work.
The Sustainability Director's responsibilities include identifying opportunities to reduce the City's energy costs, working with community groups, residents, and businesses to implement the City's first comprehensive sustainability action plan, transitioning residents to the Recycle Together program, and other projects. Under Mayor Elorza's leadership, Leah has prioritized centering racial equity in this work, demonstrated by the launch of Equity in Sustainability Initiative in 2016 and the release of the Climate Justice Plan in 2019.
Leah has a B.A. from the College of Charleston in Political Science and Environmental Studies and a Masters in Regional Planning from the University of Massachusetts, Amherst. She resides in the Mount Pleasant neighborhood of Providence.
---
Dino Larson, Municipal Energy Manager
The City of Providence's Municipal Energy Manager is responsible for tracking utility billing and energy data, supporting the Department of Public Property in identifying and implementing energy efficiency construction projects, advising on energy procurement strategies and energy policy, and making energy budget projections. The energy manager uses utility billing data to benchmark energy use at all municipal buildings and schools, helping the City identify opportunities for energy savings through efficiency upgrades, such as transitioning to high-efficiency boilers, or installing LED lighting. When installations are completed, the energy manager uses the benchmarked data to examine the impact of the measures, reporting to the City on the energy savings. The City's energy manager also oversees the City's greenhouse gas inventory, an annual record of City-wide greenhouse gas emissions, and monitors City wastewater permit compliance with the Narragansett Bay Commission.
The City's current energy manager, Dino Larson, is married and has three grown children, and two grandchildren. He is a member of Local 1033, and has worked for the City in a variety of capacities since 1981. He served as the Water Safety Instructor at Pleasant View Elementary School from 1992 until 2010 when he became the energy manager for Providence Schools until 2012, when the energy manager position was added as a staff position in the Office of Sustainability.
---
Elyena (Nellie) de Goguel, Health and Sustainability Program Associate
As Health and Sustainability Program Associate, Elyena (Nellie) de Goguel works between the Office of Sustainability and the Healthy Communities Office assisting with the development and implementation of sustainability programming and policies. De Goguel focuses her efforts on engagement and outreach strategies with the aim of creating equitable and inclusive community-driven outcomes. As a sustainable development practitioner and communications, media, and journalism professional, de Goguel helps bring awareness and understanding to Providence's numerous sustainability initiatives. As part of her role, de Goguel hopes to foster strong partnerships between community members, public institutions, and private entities to ensure the well being of Providence's current and future residents.
De Goguel has a BSc in International Communications and Journalism from Ithaca College, and an MSc in Sustainable Development from Trinity College Dublin, focusing on food systems and the water-energy-food nexus. She has worked in both local and international media companies and has spent almost 15 years in Rhode Island's hospitality industry. Originally from South County, de Goguel now resides in Fox Point.
Follow us on Facebook
Follow us on Twitter
Sign up for our monthly newsletter