Image credits: Woonasquatucket River Watershed Council, Steel Yard @thesteelyard, The Wurks @thewurks
---
---
Woonasquatucket River Greenway Improvement Project
The Woonasquatucket River Greenway Improvement Project will enhance a one-mile section of the Woonasquatucket River Greenway between Downtown and Eagle Street in the City's Valley and Smith Hill neighborhoods. In addition to being a key focus of the Woonasquatucket Vision Plan and Woonasquatucket River Watershed Council, this project is a critical segment of the citywide Urban Trail Initiative. This one-mile off-road, shared use path will provide a safe connection for those walking and riding bicycles between downtown Providence and Eagle Square, enhance the urban/natural river interface, increase public recreational use of the riverfront, strengthen stormwater management, encourage economic development, and create stronger connections between Downtown and the Smith Hill, Valley, and Olneyville neighborhoods.
With nearly $6 million in funding for design, engineering, and construction from the State Transportation Improvement Program, the City began initial public outreach and analysis of alternatives in Spring 2019. The project is expected to be constructed in 2021 and 2022.
Project Documents
Additional Documents will be posted here as they become available.
---
About the Woonasquatucket Vision Plan
The City of Providence, in partnership with the community, is proud to present the Woonasquatucket Vision Plan– a vision for the area along the Woonasquatucket River from Paragon Mills to Providence Place Mall– including portions of the City's Olneyville, Valley, and Smith Hill neighborhoods. Funded by an Area-wide Planning Grant from the US Environmental Protection Agency, the City of Providence worked closely with community members to plan for the thoughtful redevelopment of polluted industrial sites to stimulate economic development that benefits Providence residents and strengthens environmental and social resilience in the Project Area. The Vision Plan will be used to guide the many investments planned and underway in the Project Area, determine other needed investments, and advocate and secure resources for implementation of the community's vision.
View or download the full Woonasquatucket Vision Plan (July 2018):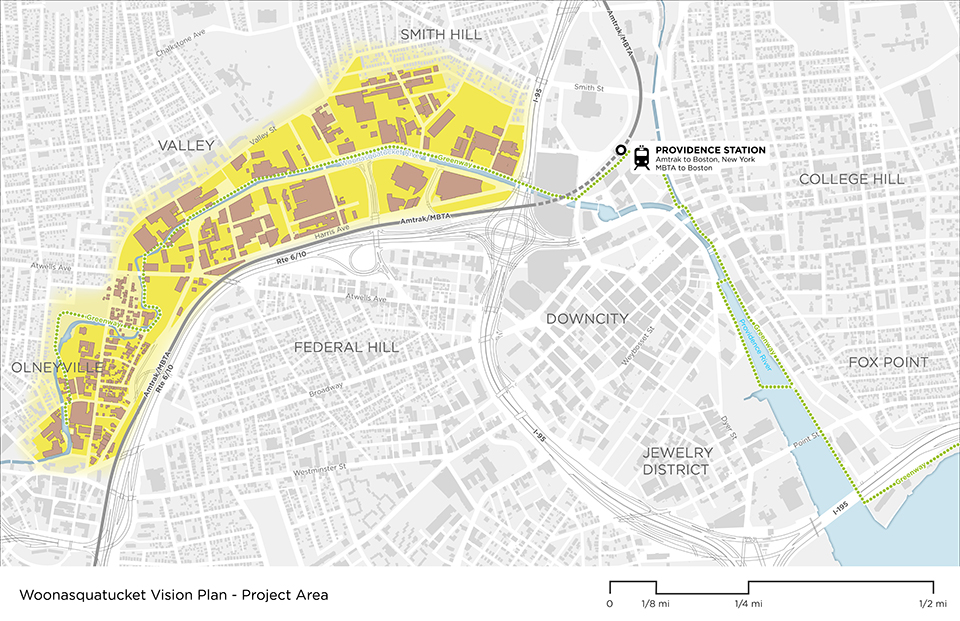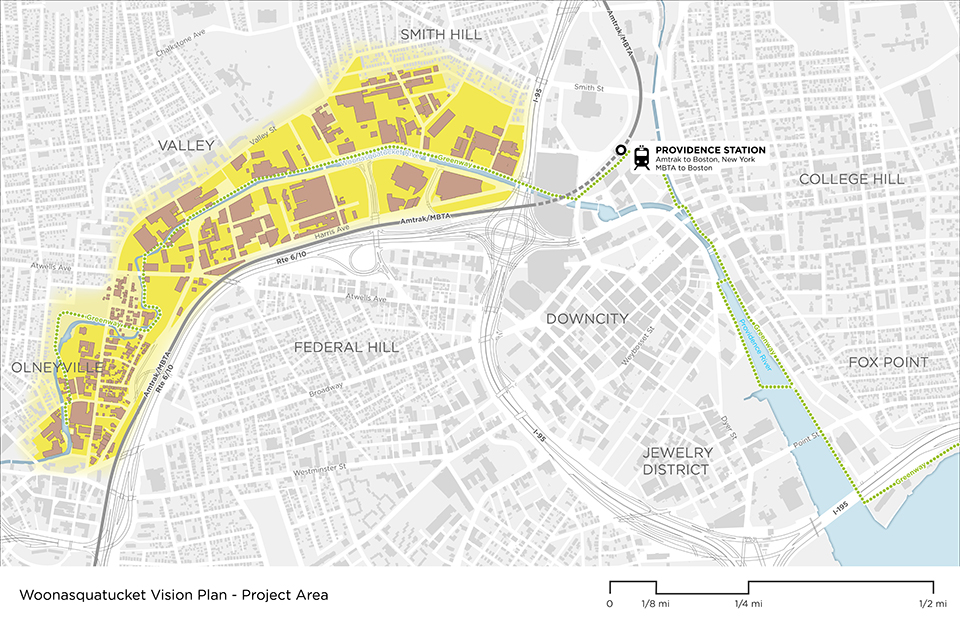 ---
Contact Us
Jess Pflaumer, AICP
Planner
401-680-8519

Facebook: @ProvPlanning
Twitter: @ProvPlanning